Whilst browsing Youtube I came across this interesting conversion: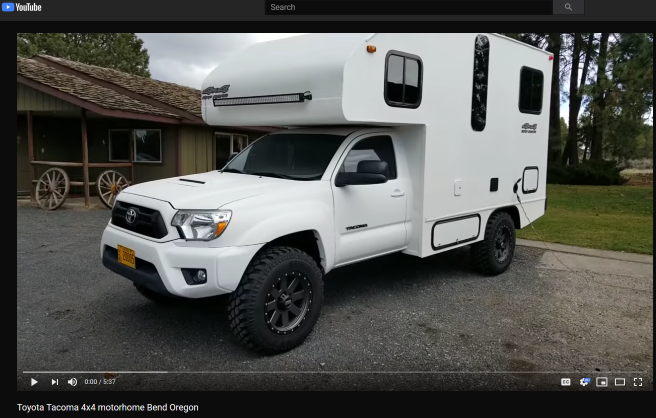 While the overall fit and finish looks great…clearly there was huge amount of work involved in a project like this….I'm wondering what the effect on the overall ride is. I'm sure the suspension is beefed up, but the must CG altered quite a bit. What does it handle when making a tight corner…?
Anyway, check out the video and youtube channel here.  We have no affiliation; just general interest in all things Tacoma related.